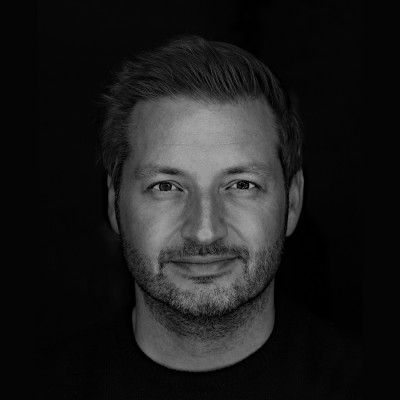 Almost 12 years ago, Rolf Schrömgens, a graduate of HHL Leipzig Graduate School of Management, started the internet-based search engine trivago. He founded the start-up and is still running the company today with two other HHL graduates, Malte Siewert and Peter Vinnemeier. Over the years, Schrömgens has maintained close ties with his alma mater, lending his support in the areas of teaching and fundraising. Operating in the entrepreneurial spirit of HHL, his business currently employs over 1,000 employees and is now trading successfully on the American NASDAQ technology stock exchange. Schrömgens recently decided to provide the core funding for the existing Junior Professorship for Entrepreneurship and Technology Transfer, thus enabling the permanent establishment of that position at HHL. The funding will be guaranteed for the next several years, and Schrömgens has already made a six-figure financial contribution to the Friends of HHL, a group which focuses primarily on promoting entrepreneurship at HHL. He has also raised the prospect of providing additional funding in the future.
The holder of the new "
Rolf Schrömgens Professorship for Entrepreneurship and Technology Transfer
" is Junior Professor Vivek K. Velamuri. A native of India, Velamuri studied business administration at HHL and received his doctorate at the Friedrich-Alexander-Universität Erlangen-Nürnberg. His research currently focuses on business model innovations and open innovation processes. As part of his teaching schedule, Velamuri offers an open HHL business plan seminar. Stud ents attending this seminar will build competencies which will help them develop and carry out promising business ideas. In the context of the seminar, they will also benefit from networking opportunities with students and alumni from other disciplines.
Alumni engagement sharpens profile of HHL as entrepreneurial university
HHL Dean Andreas Pinkwart gave the following statement: "The promotion of entrepreneurship and the promotion of young entrepreneurs at HHL by our alumnus Rolf Schrömgens is something we are exceptionally pleased about. In every respect, his commitment sets a positive example for others to follow, and it strengthens the sustainability of the HHL's entrepreneurial activities."
Earlier this week, and for the third time in as many years, the Association for the Promotion of Science and Humanities and the Federal Ministry for Economic Affairs and Energy recognized the HHL as the best entrepreneurial university in the category of insti tutions with an enrolment of up to 5,000 students. With that result, the HHL also qualifies as the best private entrepreneurial university in Germany overall.
HHL sponsor and trivago managing director Rolf Schrömgens explains his involvement as follows: "During my studies at HHL, important values were instilled in me, and I was always given the feeling that I could achieve anything. Working with those values and with that attitude, I was already able to found my first company while I was finishing my studies. For many years now, I've been able to take on the responsibility of helping young, ambitious individuals who are willing to work hard. I'm grateful to HHL for that. In light of my company's success, I'm pleased to be able to give something back to my alma mater, something which will support it for the long term and help to sharpen its profile."
Dr. Burkhart Eymer, Chairman of the Friends of HHL, had this to say: "As one of HHL's shareholders, a sustainabl e financial basis for the business school and the sharpening of its entrepreneurship profile are both particularly important to us. Given the fact that all the board members of our organization are HHL alumni, we are especially pleased that another alumnus, Rolf Schrömgens, has taken the unprecedented step of sponsoring this professorship, thereby strengthening the strategic positioning of HHL."
With regard to the recent statement made by the president of the Association for the Promotion of Science and Humanities, Professor Andreas Barner, in which a call was made to increase the percentage of core funding for entrepreneurship professorships at German universities, Prof. Pinkwart stated: "Since the HHL is a private university which depends predominantly on private funding in order to offer entrepreneurship instruction at such a high level, the initial core funding of a professorship by an HHL graduate is a key step towards securing the necessary ideational and financial support for the HHL as Germany's best private entrepreneurial university." http://www.hhl.de/entrepreneurship
HHL Leipzig Graduate School of Management as a hotbed for entrepreneurs
With over 165 start-ups established by HHL alumni over the past 18 years, Germany's top address for young managers has also developed into an incubator for company creation. The founders' entrepreneurial commitment has created more than 2,800 jobs already. In 2013, 2014 and 2017, HHL reached one of three first places for the best entrepreneurial universities in Germany in the Start-Up Radar ranking published by Stifterverband für die Deutsche Wissenschaft (Founders' Association of German Science), Heinz Nixdorf Foundation and the German Federal Ministry for Economic Affairs and Energy (BWMi). According to the Financial Times, HHL ranks first in Germany and fifth globally for its entrepreneurship focus within the M.Sc. an d EMBA programs. http://www.hhl.de/EntrepreneurialGraduateSchool
HHL gGmbH
Volker Stößel
Jahnallee 59
04109 Leipzig
Deutschland
E-Mail: volker.stoessel@hhl.de
Homepage:
http://www.hhl.de
Telefon: 0341-9851-614
Pressekontakt
HHL gGmbH
Volker Stößel
Jahnallee 59
04109 Leipzig
Deutschland
E-Mail: volker.stoessel@hhl.de
Homepage:
http://www.hhl.de
Telefon: 0341-9851-614